Open your Dreamweaver Templates to start working
Below are the step by step instructions on how to preview, download, and "install" your new dreamweaver template!
Browsing and Previewing Templates:
Browse through our templates by selecting the "Templates" tab at the top corner of the page. Once you see a template you would like to look at closer, simply click the "Preview" button under the template and check out all the details. When you are finally ready to download a template, simply press the back button on your browser to get out of previewing the template. Then select the "Download" button under the template.
Downloading and Saving Templates:
After selecting the "Download" button, save the file to a location you can easily locate. Once the file is saved, you will need an unzipping program to get to the contents. I use WinRar, but if you perfer to use something else, use 7-Zip. You can normally even right click in Windows and choose "extract files" if necessary.
Extracting to Dreamweaver: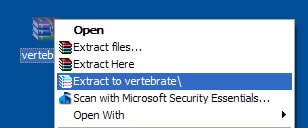 Once you have the template downloaded, and an unzipping program, locate the saved template. Right click on the template file and select "Extract To" or "Unzip Folder" then simply unzip the files to your website folder. It will add an index.html file and the images and styles you need to your site folder.
I chose to extract to the standard template folder on my desktop. You can extract it to whatever site fold you would like as long as you can locate it with Dreamweaver. After you extract the files you can then open your template with Dreamweaver!
Open a Dreamweaver Template
Open your Dreamweaver > click the dropdown under the files section > manage sites.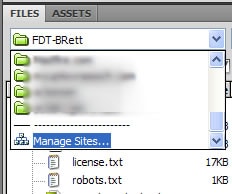 Click: New > Site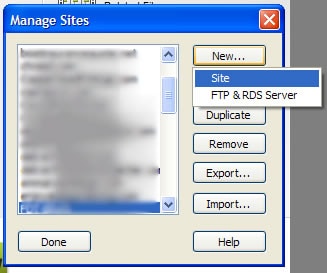 Enter a site name, then click on the local root folder button to locate your file. I put mine on my desktop, so I'll browse there to find the folder. When located click: open > select.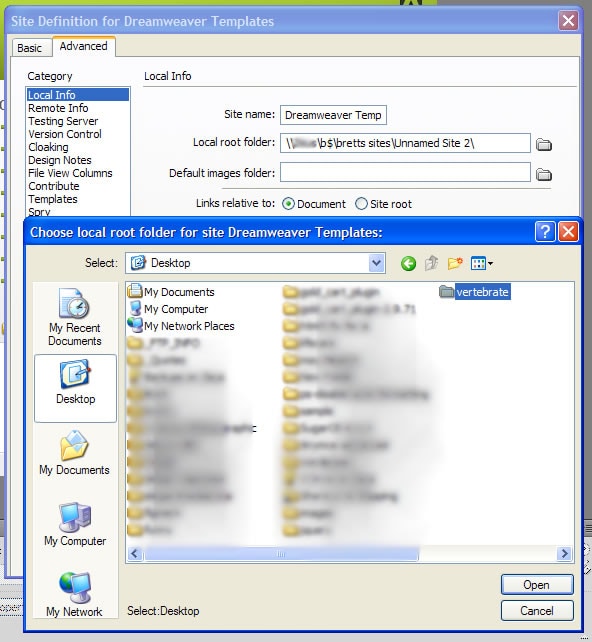 Now your Dreamweaver site should be setup. There, that wasn't so bad now, was it?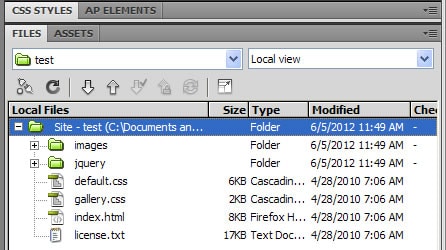 Thats it! Start Browsing for a Dreamweaver template now!